Sting Security
Your solution in smart home and commercial security
Sting Security has the mission to offer you state-of-the-art systems while simplifying your life. Programming and training on our systems is included, and even after if you've forgotten how to use a function our Sting Support team will always be there to help you.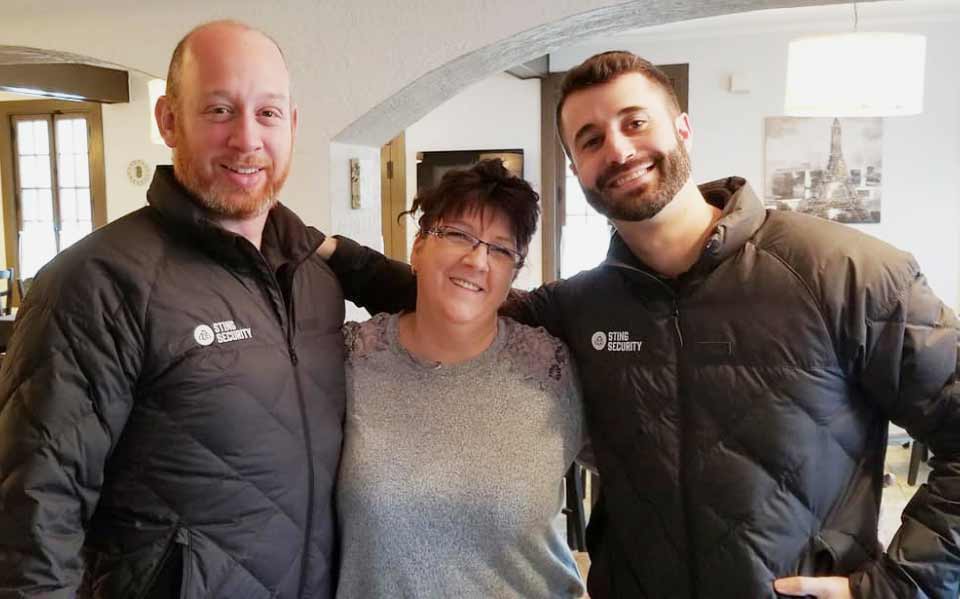 At Sting we all know the head aches that big companies can bring. Complicated procedures, long wait times and staff that don't listen … On the flip side we also know the shortcomings of small players: no procedures in place, lack of professionalism, questionable reliability and often expectations poorly managed…
At Sting we believe it's possible to have the best of both worlds: the fast and personalized service of a small business with the reliability and professionalism of a large company.

Custom home automation security systems

Multi-site commercial systems
Our systems are all equipped with our "Sting Support" technology which gives us the ability, with your authorization, to access your system remotely. If you ever need help our technicians can make a remote service call for free and quickly! Without having to make an appointment on the spot.
Our technicians can program certain functions, on request, that you want from your home automation system remotely.
In the event of a problem, a technician can access your system history to detect the source of the problem.